In 2014, a little known prospect named Jacob deGrom came up to the big leagues without much expectations. deGrom never made a top 100 list, and wasn't even on the Mets top 10 prospect list at major websites prior to the 2014 season. But deGrom came up to the big leagues showcasing new found velocity while developing a plus, hard slider.
Robert Gsellman is now doing similar things for the Mets. Gsellman is now averaging 94 mph with his fastball, topping out at 96 mph, and throwing a plus slider that sat 88.8 mph Sunday. That slider velocity is in the top 10 for starters, and his fastball velocity is well above the major league average velocity for a starting pitcher of 92.0 mph. A fastball that sits 94 mph all season would rank in the top 30 for starters.
What Gsellman is showcasing in the major leagues is well above what he showcased in the minor leagues. Last year, I saw him in person and his fastball sat mostly in the low 90s, and there was no hard slider.
Here's what his slider now looks like: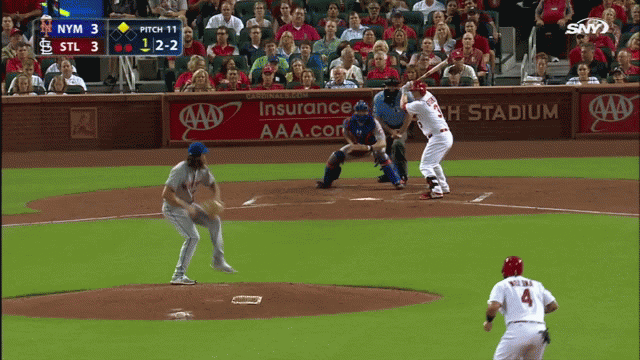 Gsellman also has a good curveball to combine with his above average fastball velocity and plus sider. Here's the curve: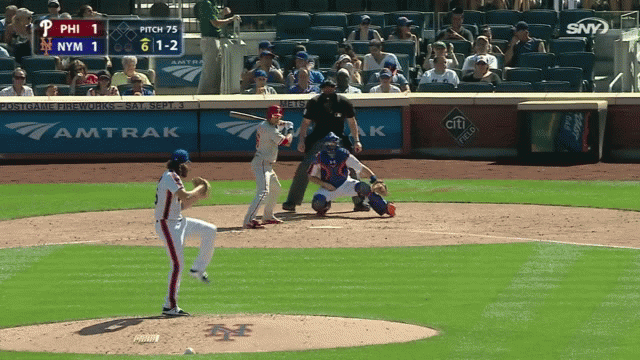 Similar hairstyles and bumps in stuff aside, to say that Gsellman is going to be the next deGrom is obviously an unfair and unrealistic comparison. deGrom developed into an ace not just because of his fastball velocity and hard slider, but because of his excellent pitch sequencing and strong command of his pitches. He also had a much better change up. But there is a lot to like here with Gsellman, and he looks like a very useful fantasy starter, with potential upside for more with further developments.
Gsellman is owned in just 8% of Yahoo leagues and was started yesterday in only 5% of them. The Mets may option him back to the minors for a few days just as a procedural move, but he'll be back up for his next start this weekend when rosters expand. Having three plus pitches at the MLB level is an unexpected development, and Gsellman will likely slide under the radar for now. Grab him before other fantasy owners catch on.