Spring training statistics are largely worthless, but some value, like pitcher velocity, can be taken from the spring. Generally, when a pitcher's velocity is way down or way up from the prior year in the spring, it's something to take seriously. Velocity stabilizes quickly, and if a pitcher's velocity is significantly changed from the prior year, up or down, it can impact that pitcher's value a lot in the fantasy world.
Jon Niese's velocity alarmingly dropped nearly 2 mph in 2014 from where it had been in 2012 because of shoulder problems. Niese originally began having issues with his shoulder in 2013, where he only made 24 starts because of shoulder pain. The injury worsened in 2014; it was so painful that he had to change his delivery to get through the games. However, this spring, Niese's velocity is back up, and he says it's because his shoulder has healed. Niese told Kevin Kernan of the New York Post,
"This year, it's night and day from last year,'' Niese said. "Last year at this time it felt like there were knives in my shoulder. This year it feels normal.''
Kernan added,
Niese, 28, said his body and arm haven't felt this good since 2008. He admitted the pain in his shoulder was significant last spring and that he probably rushed it out of spring training and should have waited an extra month before kicking it in gear.
Niese's arm angle is much more over the top this spring, where last year, he was throwing more sidearm to alleviate the pain in his shoulder. Niese said he chose the sidearm angle because he was trying to find the arm slot that caused the least amount of pain.
2014: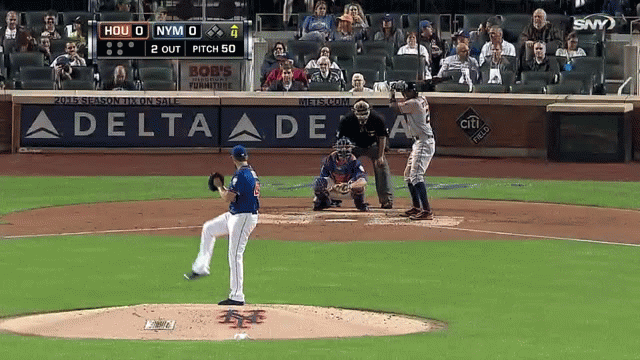 2015:
Niese's diminished velocity last year led to significantly more hard contact against him, and I think he was fortunate to have had the ERA and FIP that he had.
I like Niese as a back end of the rotation option this year. I think he'll return to about league average strikeout production with an above average ERA, and you'll be able to draft him late.