Well with Fantasy Football coming to an end and Fantasy Basketball just keeping me busy till Baseball starts I was thinking about the Keeper decision I must make for my Fantasy Baseball League.
Here's some background about our league.
10 Teams, 5 Keepers, Head to Head Points.
Here's the current Starting Roster.
1C
1 1B
1 2B
1 SS
1 3B
3 OF
3 UTL
6 SP
2 RP (Closers)
Here is the current Scoring Settings.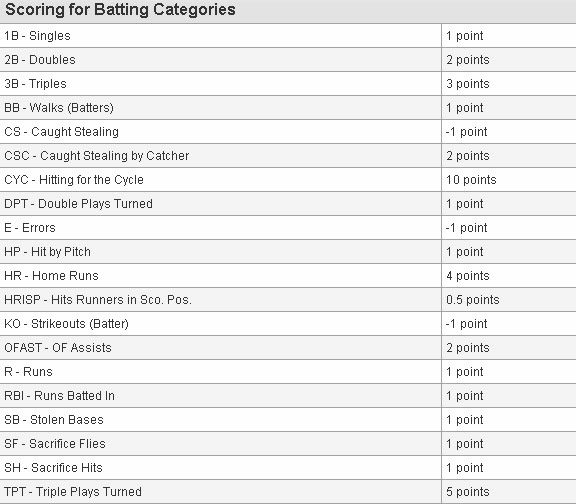 As you can see this league rewards good pitching, as it punishes bad pitching big time.
My current options are
My thinking is
Josh Johnson (I'm a Marlins Fan)
Adam Wainwright (Monitoring his progress)
Jered Weaver
Evan Longoria
Troy Tulowitzki
I'd love to fit in Price. He's definitely the option if Johnson or Wainwright have setbacks in Spring.
Should I completely dismiss Wainwright or Johnson for Price?
Thanks